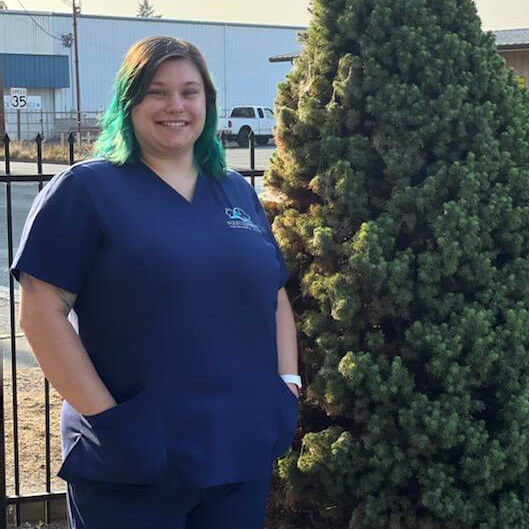 Amy joined Four Corners Veterinary Clinic in August 2021 as part of our Veterinary Assistants team! Her commitment to providing the best in care and preventive services has made her a great fit for our Four Corners Family!
Amy moved to Eugene in 2017 and has loved working in the veterinary field in California and in Eugene. She enjoys building relationships with both animals and their owners while enhancing their lives. Amy has a special interest in preventative care and animal behavior.
When not at Four Corners you will find Amy spending time with her cat, Lily, and taking her on adventures in her backpack! She also enjoys creating art and spending time with family and volunteering at area shelters.