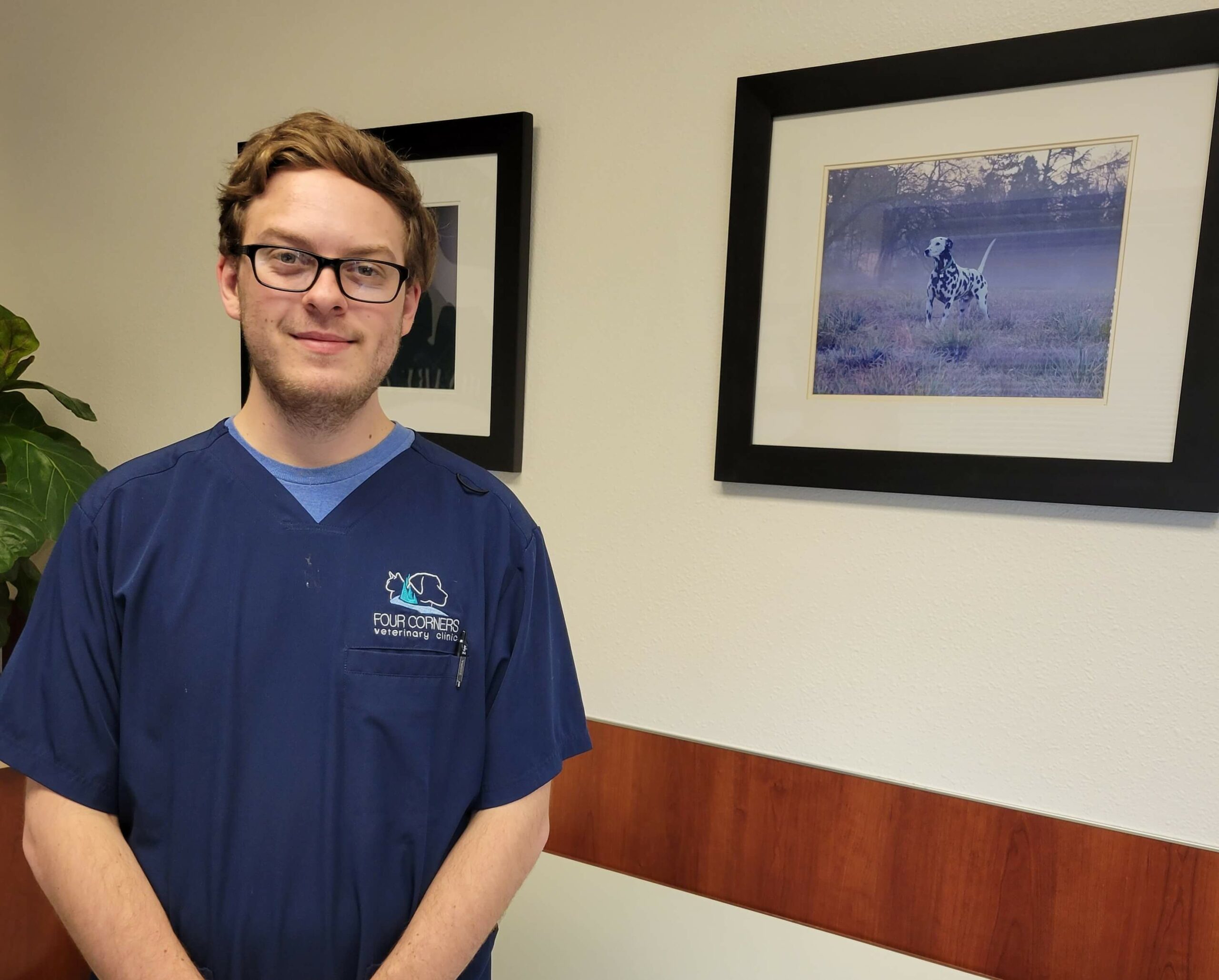 Lucas joined Four Corners as part of the assistant team in January 2022. Raised in Iowa and graduated from South Dakota State University with a BA in Biology and a Minor in Animal Health in 2021. Lucas moved to Eugene after graduation and has enjoyed the area ever since.
Lucas chose Four Corners Veterinary Clinic due to his love of animals and to continue his experience in animal care before eventually entering Veterinary School in the future. He has a special interest in working with owners in the care of their pets and helping to inform them of their pet's needs. He enjoys the fact that the Veterinary field is always interesting and new and can't wait to learn more about reptiles and exotic animals.
When not at the clinic you will find Lucas visiting a beach, playing video games, hiking in the mountains, fishing, and relaxing with his dogs!