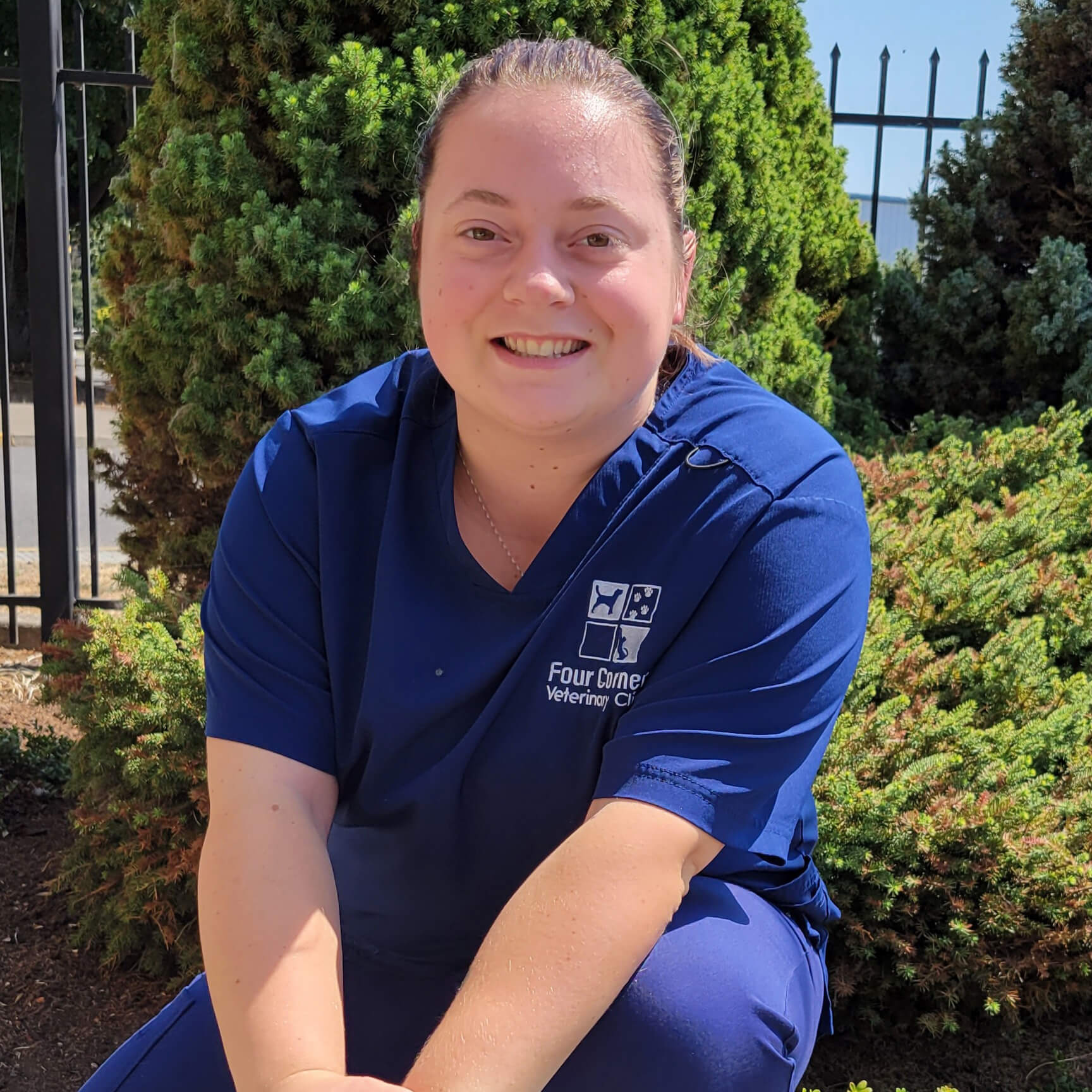 Meghan joined Four Corners Veterinary Clinic in August of 2021 as an assistant. Meghan's desire to work at a veterinary clinic and love of animals drew her to becoming part of the Four Corners family. 
Meghan grew up in Eugene and loves the area for her passion of horseback riding. She is interested in animals and is eager to learn about preventive services, animal behavior, and treatments to better the lives of our pets.
When not at work, you will find Meghan with her horses or cat, Raven.