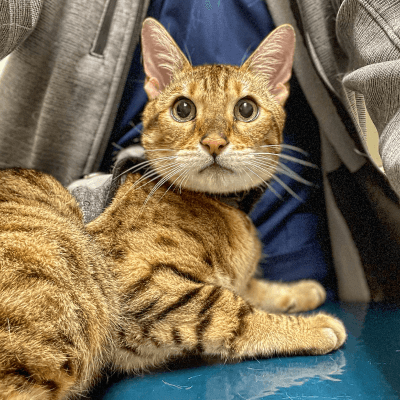 Just like you, we want your pet to live the longest, healthiest life possible. That starts with the basics: quality food, enough exercise, and regular check-ups. Yes, love is one of those basics, too—but we figure you've got that covered.
Yearly exams are very important in maintaining your pet's health. During your pet's wellness exam, your Four Corners veterinarian will evaluate and examine your pet from head to tail.
We recommend that healthy adult pets visit the vet once a year. Puppies and kittens will initially need to come more often to ensure they get their needed vaccinations, and seniors (pets over about seven) should see us twice per year. Since animals age much faster than we do, disease and illness progress faster as well—and we want to catch problems early while they're more treatable.
Exams and Consultations
During your pet's appointment, our staff will go over your pet's diet, preventative medicine, and exercise routine to ensure that your pet is as healthy as possible. Then, one of our veterinarians will conduct a complete physical examination on your pet. It is always good to have a baseline in case your pet ever becomes ill.
We also want to monitor your pet's weight, ensuring that your pet stays a healthy weight. It is much easier to start a diet when a pet is a pound overweight instead of fifteen! Our veterinarian will also look for any potential problems. Our goal is to catch any problems before they become major ones. The sooner that we are able to catch a problem, the easier it is to treat it and the more likely that your pet will make a full recovery!
Our nose-to-tail wellness exams for dogs and cats are comprehensive. At an exam, our vet will:
Assess your pet's physical and dental health
Perform blood, fecal, and urine screenings (if discussed with your doctor)
Advise parasite prevention
Assess nutritional needs
Ask about behavioral changes
Develop custom vaccination and/or health plan for your pet
A key component of preventative care is keeping your pet parasite-free. Contrary to popular opinion, fleas and ticks aren't just annoying. Fleas can transmit tapeworm and cause anemia. And ticks are well-known carriers of many harmful conditions, including Lyme disease.
Heartworm is another – and even graver – threat. Mosquitos can transmit the deadly worms to pets through just one bite. Sadly, many animals don't show symptoms until the disease is advanced, if at all. While there is treatment for canines, it is expensive and can be very hard on your pet. (There is no heartworm treatment for cats.)
At Four Corners Veterinary Clinic, we understand that year-round prevention is the only guarantee your pet won't suffer an uncomfortable – or even life-threatening – infestation. That's why we carry many different types of flea, tick, and heartworm preventives in our clinic.
Preventative or wellness care is exactly what it sounds like – preventing problems before they start to ensure that your pet is happy, healthy, and comfortable. If it's been a while since your pet had a routine exam or if you need to schedule a heartworm test or stock up on flea and tick preventative, give us a call at (541) 688-5521 today!